Roll of Honour of the 710 men of Hyde who fell in WW1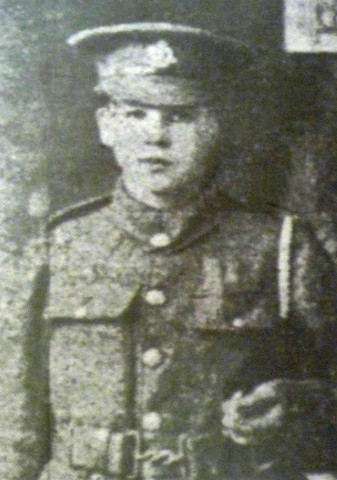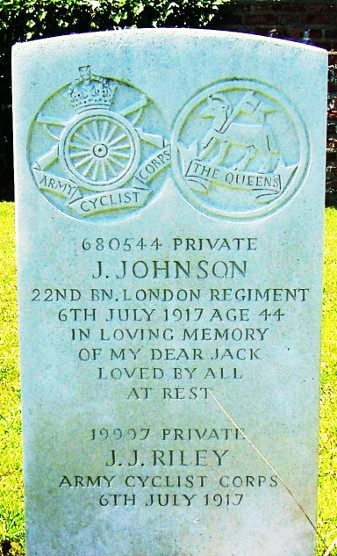 John James RILEY
Private 19997 John James RILEY
10th Battalion, Army Cyclist Corps,
attached to 1st/22nd Battalion, London Regiment,
formerly 387 68th Welsh Division, Cyclist Company.
Killed in Action, Friday 6th July 1917, France, age 21
Home address:
10 Hoviley Brow, Hyde, Cheshire
Born:
1896, Hyde, Cheshire
Parents:
Clara Riley and James Riley
10 Hoviley Brow, Hyde, Cheshire
Marital status:
Single
Occupation:
Worked for his father in the family fruit and vegitable buisness
Enlisted:
Hyde, Cheshire
Remembered:
Oak Dump Cemetery, West-Vlaanderen, Belgium,


row H, grave 5.

Link to Hyde:
Born in Hyde
In the 1921 Cenotaph Unveiling Booklet he is named as James Riley.
He was a keen boxer, and while in training at Bedford won two silver medals for boxing in contests connected with the 68th Welsh Division Cyclist Corps.