Roll of Honour of the 710 men of Hyde who fell in WW1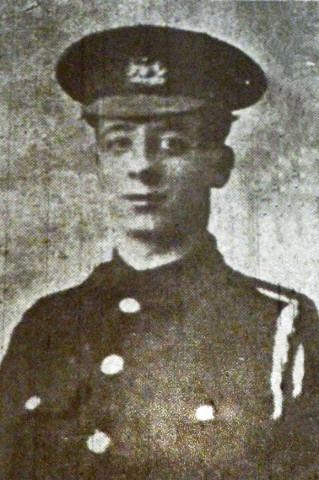 Clarence BOOTH
Private 17016 Clarence BOOTH of 20th Bn. Manchester Regiment
Died of Wounds Thursday 7th September 1916, General Hospital Rouen, France , age 20
| | |
| --- | --- |
| Home address: | 1 Albion Street, Hyde, Cheshire |
| Born: | 1896, Hyde, Cheshire |
| Parents: | Martha Booth and Walter Booth of 1 Albion Street, Hyde, Cheshire |
| Marital status: | Single |
| Occupation: | Clerk |
| He enlisted in: | Manchester, Lancashire |
| Remembered: | St. Sever Cemetery, Rouen, Seine-Maritime, France,   B. 23. 17. |
| Link to Hyde: | Born in Hyde |
Clarence Booth suffered a gunshot wound to the right knee and left forearm on August 29th 1916. The leg was amputated, but Private Booth Passed away on September 7th 1916.
From the Hyde Reporter, 16th September 1916, page 3, column 5:
A Matron at Rouen General Hospital sent the following letter to Private Booth's Parents:
Dear Mrs Booth,
My previous letter would prepare you for a little sad news I am sending you, news that will grieve you very much. Your son died quite peacefully, and very nicely at 8.40 last night [September 7th 1916]. Just before he died he left a message to be sent to you all. I will give it in his own words: "Console them at home as much as possible, I am going to that beautiful land. I can see it." I think these last words of his will be a great consolation to you in your great trouble. He was a good boy, and so brave. He was quite conscious, but in no pain up to the time he died.