Roll of Honour of the 710 men of Hyde who fell in WW1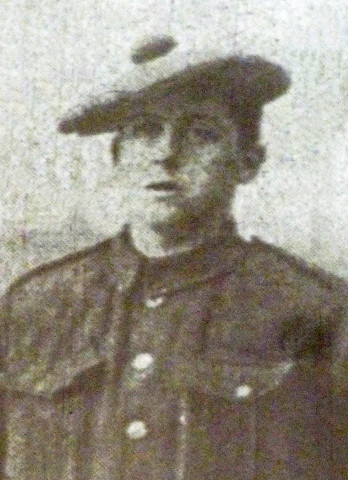 Joseph WHARMBY
Private 43475 Joseph WHARMBY
15th Battalion, Royal Scots (Lothian Regiment)
Died of Wounds, Wednesday 29th August 1917, No.5 Casualty Clearing Station, Tincourt, France, age 21
Home address:
10 Alfred Street, Clayton, Manchester, Lancashire
Born:
1896, Hyde, Cheshire
Parents:
Ann Wharmby and Andrew Wharmby
10 Alfred Street, Clayton, Manchester, Lancashire
Marital status:
Single
Occupation:
Blacksmith
Enlisted:
Edinburgh, Scotland
Remembered:
Tincourt New British Cemetery, Somme, France,


plot I, row G, grave 5.

Link to Hyde:
Born in Hyde
Brother to Lance Corporal 25575 Samuel Mottram Wharmby.
Died of Gun Shot Wound to legs.
A letter received by his mother:
Dear Mrs Wharmby,
Pte. J. Wharmby passed through our Casualty Clearing Station very seriously wounded. He was so very weak that one of our men here volunteered to have quite a lot of his blood transfered into Wharmby's veins. The operation seemed to be successful at first but strength was not maintained and he passed quietly away on the night of the 29th.
It was a Private Corns who offered to transfuse his blood with Wharmby.