Roll of Honour of the 710 men of Hyde who fell in WW1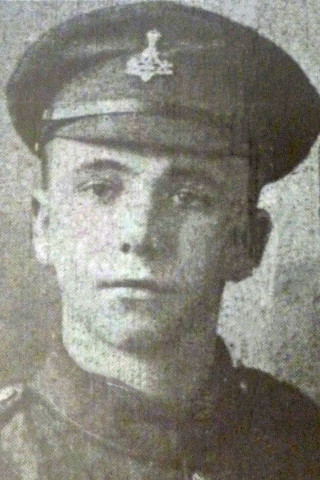 George Edwin WALKER
Serjeant 19065 George Edwin WALKER of 2nd Bn., Alexandra, Princess of Wales's Own (Yorkshire Regiment), (Formerly 19142 Yorkshire Light Infantry)
Killed in Action Friday 22nd March 1918, France , age 22
| | |
| --- | --- |
| Home address: | 13 Elm Avenue, Hyde, Cheshire |
| Born: | 1896, Hyde, Cheshire |
| Parents: | Harriet Ann Walker and Thomas Walker of 469 Astley Street, Dukinfield, Cheshire |
| Marital status: | Single |
| Occupation: | Cardroom Operative, Throstle Bank Mill, Hyde |
| He enlisted in: | Hyde, Cheshire |
| Remembered: | Pozieres Memorial, Somme, France,   Panel 31 and 32 |
| Link to Hyde: | Born in Hyde |
Awarded Military Medal, and given a gift of a gold wristlet watch and money from Throstle Bank Mill in recognision of his bravery.
From the Hyde Reporter, 2nd February 1918, page 3, column 4:
The circumstances under which the Sergeant gained a medal were during a fight near Ypres, where [Serjeant Walker and his comrades] were attacked by the Germans. Of the four officers in his company two were killed and two wounded, and Sergeant Walker took charge of the company, and led them on, and they won. [SIC] They ran out of ammunition but they put the Germans to flight, and securing they enemy's ammunition, used it against them.