Roll of Honour of the 710 men of Hyde who fell in WW1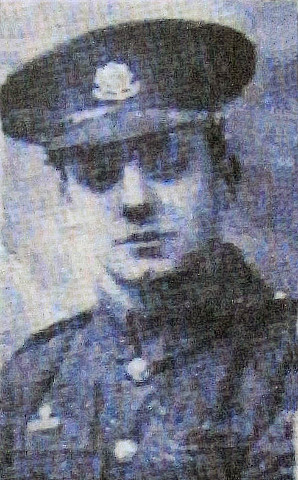 Jesse Dawson SCHOOLDEN
Private 26398 Jesse Dawson SCHOOLDEN of 6th Bn., King's Shropshire Light Infantry (Formerly 4423 Cheshire Regiment)
Killed in Action Friday 22nd March 1918, France , age 25
| | |
| --- | --- |
| Of: | 2 Lumn Street, Hyde, Cheshire |
| Born: | 1893, Hyde, Cheshire |
| Parents: | Ann Schoolden and Thomas Schoolden of 1 Lumn Street, Hyde, Cheshire |
| Marital status: | Single |
| Occupation: | Warehouseman |
| He enlisted in: | Hyde, Cheshire |
| Remembered on: | Chapelle British Cemetery, Holnon, Aisne, France,   II. H. 7. |
| Link with Hyde: | Born in Hyde |
Notes:

Letter from one of Private Schoolden's Officers, Lieutenant E. Bygott:

He had been with us a long time, and had done some excellent work as a company signaller. He was killed on the 22nd March by, I believe, a machine gun bullet. The fighting at that time was very close and as all the other company officers are casualties, I am afraid I can give you no further particulars. The Huns now hold the ground where your son fell, so I am afraid it is impossible to get any kind of photograph or sketch of his grave.

Lumn Street is now part of Lumn Road. See our notes on Old Place Names.