Roll of Honour of the 710 men of Hyde who fell in WW1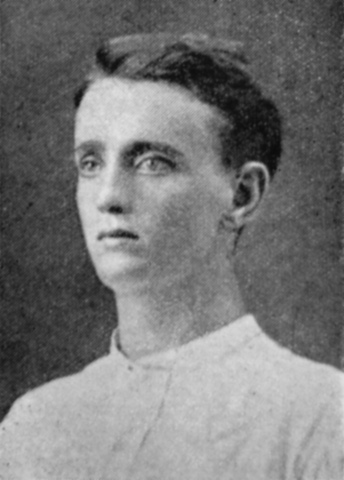 James MULDOON
Lance Corporal CH/16108 James MULDOON of Chatham Bn. At Ostend, Dunkirk & Defence of Antwerp 1914, R.N. Div., Royal Marine Light Infantry
Killed in Action Sunday 20th June 1915, Dardanelles, age 25
Notes:

1911 Census:
Onboard HMS Alert, a Royal Navy Sloop. Location: At Sea Latitude 26-28, Longitude 54-55E. About 5 Miles from Persian Coast.

His Last Letter to His Parents dated May 15th 1915 ...he was then presumably at the Dardanelles, gallantly fighting along with the Australians.
I am still alive and well. We have had some hard fighting, shoulder to shoulder with the Australians. The Australian is a fine fighting man, especially in the nature of the country that we are at present in. He is strong fearless, reckless to a fault; he, would share the best bieley of tea with you. I am proud to be able to say that I have fought shoulder to shoulder with such fine men. I hope you are all getting on alright at home. You might try and send me a little box of cigarettes, securely tied. We have made great headings in this country.
  From the North Cheshire Herald, July 10th 1915, Page 8, Column 6

Awarded Naval General Service Medal with Clasp ""Persian Gulf 1909-1914"" (HMS ""Alert""), 2 x Good Conduct Badges 29/03/1914, 1914 Star & Clasp issued to father 02/11/1920

Some records incorrectly show the address as Newton, Lancashire. See our notes on County Confusion.