Roll of Honour of the 710 men of Hyde who fell in WW1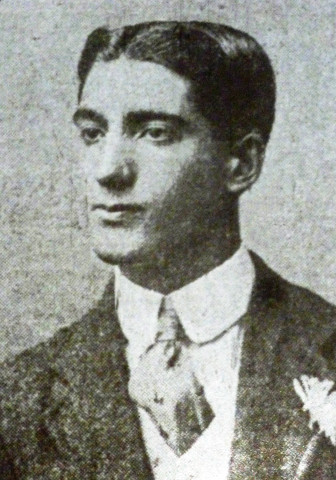 Harold William LOCKYER
Guardsman 18966 Harold William LOCKYER of 3rd Bn., Grenadier Guards
Killed in Action Thursday 27th April 1916, France & Flanders, age 21
| | |
| --- | --- |
| Of: | 76 Lumn Street*, Hyde, Cheshire |
| Born: | 1895, Barnstaple, Devon |
| Parents: | Maud Lockyer and William Lockyer of 332 Stockport Road, Gee Cross, Hyde, Cheshire |
| Marital status: | Single |
| Occupation: | Cotton Weaver |
| He enlisted in: | Hyde, Cheshire |
| Remembered on: | Potijze Burial Ground Cemetery, Ieper, West-Vlaanderen, Belgium,   C. 2. |
| Link with Hyde: | Lived in Hyde |
Notes:
He was killed when a shell hit him and his comrades, while they were heading to the trenches on a fatigue party.
Manchester Evening News, May 5th 1916, Page 4, Column 6.
Baptist Church and Sunday School, Chapel Street, Hyde.
In ever-loving memory of Edwin Eyre, M.M., Harold W. Lockyear, Harold Slater,
John S. Pursglove, Jesse D. Schoolden, Andrew Leech, Fred Moores, and William Booth.
Message of Remembrance, written for Werneth Low Cenotaph Unveiling June 25th 1921
* Lumn Street is now part of Lumn Road. See our notes on Old Place Names.