Roll of Honour of the 710 men of Hyde who fell in WW1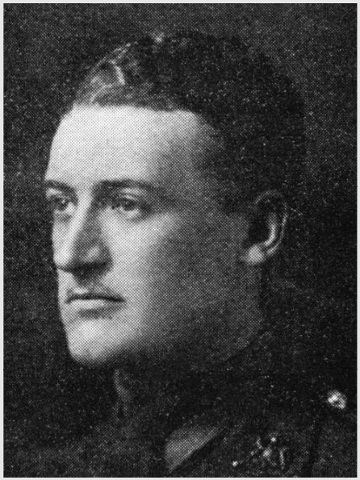 Allan Harrison HUDSON
Second Lieutenant Allan Harrison HUDSON of 1st / 9th Bn., Manchester Regiment
Died of Wounds Sunday 13th June 1915, Gallipoli Peninsula, age 20
| | |
| --- | --- |
| Of: | Denstone College, Uttoxeter, Staffordshire |
| Born: | 1894 Tiviot Dale, Stockport, Cheshire |
| Parents: | Ann Hudson and Jervis Tarbuck Hudson of "Inglewood" 46 Victoria Park, Colwyn Bay, Conwy, Wales |
| Marital status: | Single |
| Occupation: | Solicitor |
| He enlisted in: | |
| Remembered on: | Lancashire Landing Cemetery, Turkey,   A. 20 |
| Link with Hyde: | Lived in Hyde |
Notes:
2nd Lieutenant Allan Harrison Hudson, 1/9th Battn. (Territ.) The Manchester Regiment, who was killed in action on the Gallipoli Peninsula on the 13th June, 1915, and was buried in the Officers' Cemetery there, overlooking the sea, was the only son of Mr. and Mrs. Jervie T. Hudson, 175, Ashton Road, Newton Moor, Hyde, Cheshire. He was born at Tiviot Dale, Stockport, and was educated at Denstone College, Staffordshire, where he obtained his colours for both cricket and football, and where he was in the O.T.C. for two years. Afterwards he was articled to Messrs. Brown, Briggs, and Symonds, solicitors, Stockport, and passed his intermediate examination in March 1914. He was a member of Hyde Golf Club. On the outbreak of the war he joined the Manchester O.T.C., was given his commission in November, 1914, and, like the majority of the officers in his regiment, undertook Imperial Service obligations.
Imperial War Museum Collection, Document, Catalogue Number HU 115993:
His Last Letter: A Delightful Epistle
Mediterranean Expeditionary Force, Sunday, May 16th 1915
The mail arrived here yesterday, and I was delighted to receive five letters. You will be pleased to hear that I am quite fit and well. We have left Egypt, and are now in the reserve trenches, but I cannot say where we are; I think you will be able to guess - not France. We have been landed here just a week, and are now about four miles inland from our landing place.
We remained all that day in the bivouac, and next day we moved up into the reserve trenches, and we have been there ever since. Shells and shrapnel are flying over us continually, and we have all had some narrow escapes. My company ('B') has come in for all the hard work, and all the casualties so far have been in our company. Butterworth, the officer in charge of the next platoon to mine, was shot in the leg last Thursday. We were all sat in a ring playing cards, when a spent bullet came and hit him in the leg. He has gone back, and is on board a transportation ship. You will be sorry to hear that the first man in the battalion to be killed was in my platoon Andrey Gee. I had to go out with six men about 7 a.m., on Thursday morning and help to bury him - a very sad job - and the enemy were firing all the time. We have had, besides this, about six wounded, but still only slightly.
I had a rather dangerous job on Friday night. I had to go out with 50 men from seven p.m. to seven a.m., to help to dig a covered road (a wide trench, really 4ft. 6in.) from our reserve trenches to the second line of trenches. There was plenty of shooting all night - most of the heavy firing is done here at night, - but I managed to get back without any casualties.
I have got a fine 'dug-out,' a trench about five feet deep, 5 feet wide, and 10 feet long, covered over the top with big branches from trees, and sacking and sand over the top. I am sharing it with Parker (another officer in 'B' Company); he is a great friend of Willie Crossley's. We have got our valises with us, and yesterday I had my first shave for six days. All my other baggage I have left at Cox's shipping agency, at Port Said.
Connery is quite well. By the way, I had forgotten to tell you Robson is not with us; he was left at Alexandria, as officer in charge of the 'Base.' He is well out of it. I have had my hair cropped close - like a 'convict's' style. It keeps cleaner, and also saves brushing.
We have had no further casualties. Our camp kitchen has arrived as well as our provisions, so we are dining better now. The whole concern was lost for some days. We have been dining since last Sunday on bully beef biscuits (just about the size of a dog-biscuit, and just as hard) and tea. This morning we got bacon for breakfast. We cooked it ourselves, and it tasted delicious. We have also got a box of provisions we bought in Port Said-just for the six officers of the company. It cost us 21s each, and contained - condensed milk, sugar, tea, coffee, jam, cake, tinned meat (we get no fresh meat here), sardines, tinned fruit, cheese, etc., etc. I think the most useful thing I brought out with me are my collapsible knife, fork, and spoon; my collapsible drinking cup, and my mess tin. We all dress just like Tommies, and carry rifles, and revolvers in our haversacks.
Good-bye for the present.
A. H. H.
North Cheshire Herald, June 26th 1915, Page 8, Column 1.
The telegram in which the sad news was contained:
Regret to inform you Second-Lieutenant A. H. Hudson, 9th Manchester Regiment, died of wounds; report dated 14th June. Lord Kitchener expresses his sympathy.
The Reporter At War, September, 1989, page 19, Col.3.
There is a Window Memorial to him in St. Stephen's Church, Flowery Field. Church Now Closed. The Brass Plaque reads: To the glory of God and in loving memory of their only son, Allan Harrison HUDSON, 2nd Lieutenant 1/19th Manchester Regiment, who was killed in action in Gallipoli, June 13th 1915 aged 20 years. The East Window is erected by his devoted father and mother.