Roll of Honour of the 710 men of Hyde who fell in WW1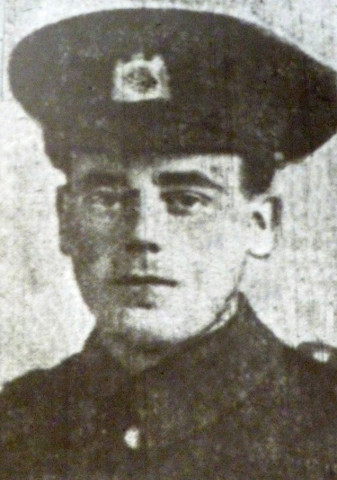 Harry GREGORY
Private 3396 Harry GREGORY
1st/9th Battalion, Manchester Regiment
Died of Wounds, Friday 31st December 1915, Cape Helles, Gallipoli, Dardanelles, age 21
Home address:
60 Grafton Street, Hyde, Cheshire
Born:
1894, Hyde, Cheshire
Parents:
Sarah Gregory and Jacob Gregory
60 Grafton Street, Hyde, Cheshire
Marital status:
Single
Occupation:
Weaver, Ahston Brothers Carfield Mill
Enlisted:
Ashton-under-Lyne, Lancashire
Remembered:
Lancashire Landing Cemetery, Turkey,


row J, grave 84.

Link to Hyde:
Born in Hyde
Died from a wound to the abdomen.
A Message of Remembrance, written for Werneth Low Cenotaph Unveiling, 25th June 1921:
United Methodist Church and Sunday School Hyde.
In remembrance and honour:
S. Binyon, F. Charlesworth, H. Chadwick, H. Gregory,
H. C. Hodkinson, W. Horsefield, J. W. Hunt, S. Kinder,
W. Norman, J. Oldham, T. Reeves, and J. Walsh.