Roll of Honour of the 710 men of Hyde who fell in WW1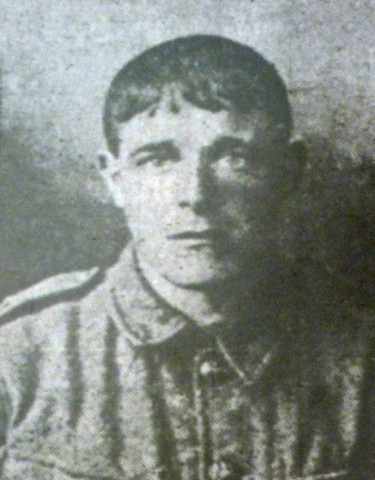 Ernest FROST
Private 9966 Ernest FROST of 13th Bn., Cheshire Regiment
Died of Wounds Friday 8th June 1917, Belgium, age 29
| | |
| --- | --- |
| Of: | 13 Cheapside, Hyde, Cheshire |
| Born: | 1888, Hyde, Cheshire |
| Parents: | Emma Elizabeth Frost and Thomas Frost of 13 Cheapside, Hyde, Cheshire |
| Marital status: | Single |
| Occupation: | Casual Labourer |
| He enlisted in: | Hyde, Cheshire |
| Remembered on: | Ypres (Menin Gate) Memorial, Ieper, West-Vlaanderen, Belgium,   Panel 19 - 22 |
| Link with Hyde: | Born in Hyde |
Notes:

His story as reported in the local newspaper:

Private Frost, who was 28 years of age, had been in the army about four years and four months. He served in India for about 12 months when war broke out, and he accompanied his regiment to France, where he has seen a good deal of fighting. In India he contracted malarial fever, and while in France he had a recurrence of the trouble. About October last [1916] he was missing for about 18 weeks, and for a considerable time no definite news recieved from him. His mother has since been given to understand that, owing to illness and loss of memory, he had been wandering about, and did not know where he was or what he was doing. Later he wrote home saying he was much better.

Hyde Reporter June 30th 1917.



His story as reported in official records:
19th October 1916 - 
Private Frost was reported missing from His Majesty's Service and declared a Deserter.
6th February 1917 - 
Held, awaiting trial.
6th March 1917 - 
Tried by Field General Court Martial.
Found Guilty of Desertion.
Sentenced to Death.
? March 1917 - 
Sentence commuted by the Army Commander to 10 years Penal Servitude.
10th March 1917 - 
Sentence suspended.
8th June 1917 - 
Died of gun shot wound to the head.