Roll of Honour of the 710 men of Hyde who fell in WW1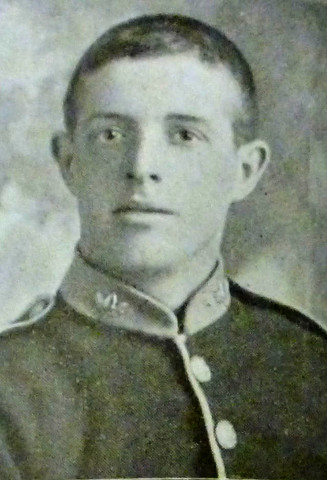 Wilfred EATON
Private 987 Wilfred EATON
1st/6th Battalion, Cheshire Regiment
Killed in Action, Friday 26th February 1915, France, age 21
Home address:
36 Hyde Road, Denton, Lancashire
Born:
1894, Denton, Lancashire
Parents:
Edna Eaton and Herbert Eaton
17 Bentley Road, Denton, Lancashire
Marital status:
Single
Occupation:
Apprentice Hatters Finisher
Enlisted:
Hyde, Cheshire
Remembered:
Menin Gate Memorial, Ypres, West-Vlaanderen, Belgium,


panel 19.

Link to Hyde:
Enlisted in Hyde
From the North Cheshire Herald, 13th March 1915, page 8, column 5:
Popular Dentonian Killed in Trenches
Private Wilfred Eaton, of the Hyde Company of the 6th Cheshire Territorials, a Denton man, who was shot in the head, and killed instantaneously whilst in the trenches by a German sniper. Mr. Eaton was a well known and esteemed Dentonian and was prominently connected with the Hope Congregational Sunday School, having associated himself with most branches of Sunday School work, including the Boy's Life Brigade, amongst the members of which he was very popular. With the object of paying a tribute of respect to the deceased a memorial service was held on Sunday morning last at Hope Church.