Roll of Honour of the 710 men of Hyde who fell in WW1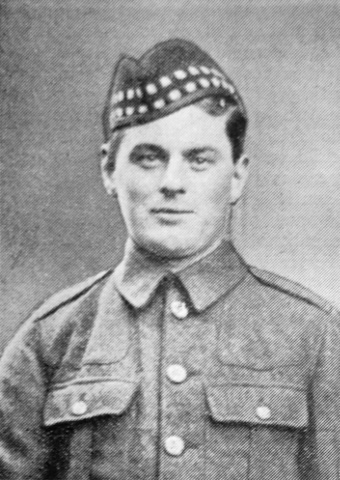 John CHARLTON
Private 16616 John CHARLTON
7th Battalion, King's Own Scottish Borderers
Died of Wounds , Saturday 21st August 1915, in Hospital in France, age 26
Home address:
16 Mount Street, Newton, Hyde, Cheshire
Born:
1889, Newton, Hyde, Cheshire
Parents:
Rose Hannah Charlton and Stephen Charlton
57 Old Road, Flowery Field, Hyde, Cheshire
Marital status:
Single
Occupation:
Machine Fitter, Messrs. Ashton Bros.
Enlisted:
Hyde, Cheshire
Remembered:
Lillers Communal Cemetery, Pas de Calais, France,


plot IV, row A, grave 18.

Link to Hyde:
Born in Hyde
Severely wounded in the muscles of the knee, and passed away shortly after admission into a clearing-house station, on the 21st August.
From a letter written by his friend William Timperley:
Jack was a good lad, and well respected by all who knew him. He was brave and plucky, and was making a name for himself out here. You may have consolation from knowing that he was well liked by all his comrades, and that he died doing his duty for King and Country. I was your son's friend, both enlisting and working together, and it has pained me so hard, for life is so dull without him.