Roll of Honour of the 710 men of Hyde who fell in WW1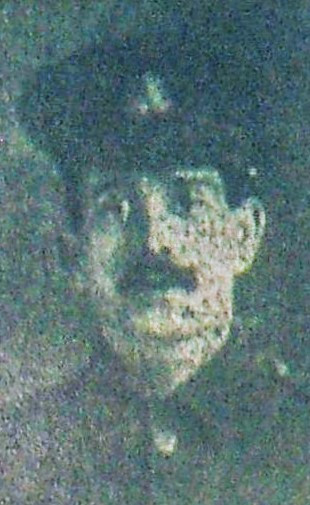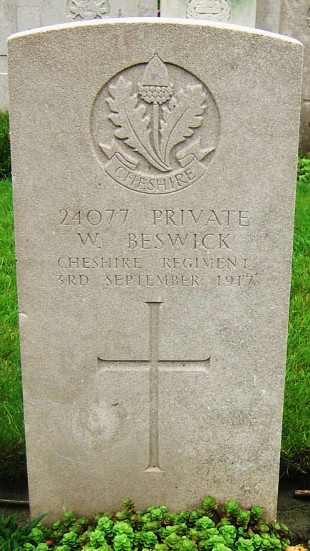 Thomas William BESWICK
Private 24077 Thomas William BESWICK
10th Battalion, Cheshire Regiment
Killed in action, Monday 3rd September 1917, Belgium, age 35
Home address:
31 Peter Street, Denton, Manchester, Lancashire
Born:
1882, Nottingham
Parents:
Mary Ann Beswick and Thomas Beswick
66 George Street, Hyde, Cheshire
Marital status:
Married to Mary Beswick (née Kellett)
31 Peter Street, Denton, Manchester, Lancashire
Occupation:
Enameller, Planet Foundry, Guide Bridge Rubber Works
Enlisted:
Hyde, Cheshire
Remembered:
Brandhoek New Military Cemetery No.3, West-Vlaanderen, Belgium,


plot I, row E, grave 24.

Link to Hyde:
Enlisted in Hyde
Also known as William Beswick.
Brother of Private 49029 Fred Beswick and Private 14496 George Beswick.
He had been acting as cook for headquarters for some time, and was killed just as he was about to begin getting the lads' dinner ready. He went up to the trenches with a party of about fifteen, and they had just arrived at their destination when a shell dropped right in the middle of them. A piece of shell struck [him] in the head.