Roll of Honour of the 710 men of Hyde who fell in WW1
Oswald ADSHEAD
Private 16988 Oswald ADSHEAD of 11th Bn. Cheshire Regiment
Killed in Action Monday 18th October 1915, Belgium, age 25
| | |
| --- | --- |
| Of: | 12 Woodend Lane, Hyde, Cheshire |
| Born: | 1890, Norbury, Derbyshire |
| Parents: | Mary Elizabeth Adshead and James Adshead of 12 Woodend Lane, Hyde, Cheshire |
| Marital status: | Single |
| Occupation: | Spinner, Linnet Mill |
| He enlisted in: | Hyde, Cheshire |
| Remembered on: | Rifle House Cemetery, Comines - Warneton, Hainaut, Belgium,   III. A. 2 |
| Link with Hyde: | Lived in Hyde |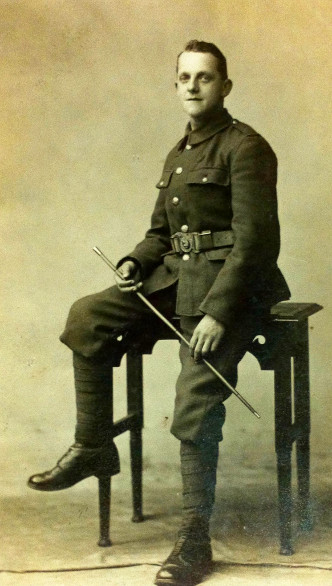 Notes:
Killed by a piece of shrapnel.
I am sure, could you see the state in which the Germans have left this country, you would not in any way regret the loss of your brother, who has died doing his duty in a noble cause. Private Adshead was a gallant soldier, honoured and trusted, and his loss is a very real one to me and my company.
From a letter written to Asdhead's sister by Lance Corporal Ernest Aspden, of Hollingworth.