Past Events
Saturday 10th November 2018, Laying Stones.
In preparation for the 100th Anniversary of the Armistice, 710 stones decorated with the names of those who fell were laid alongside the cenotaph.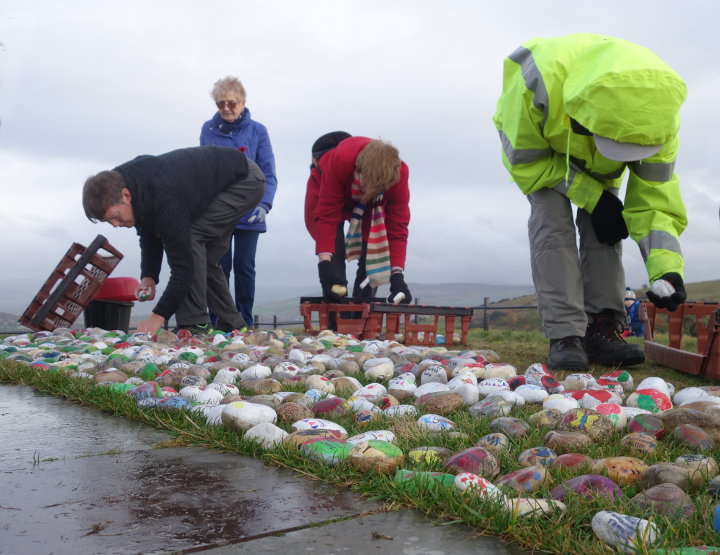 Laying the stones.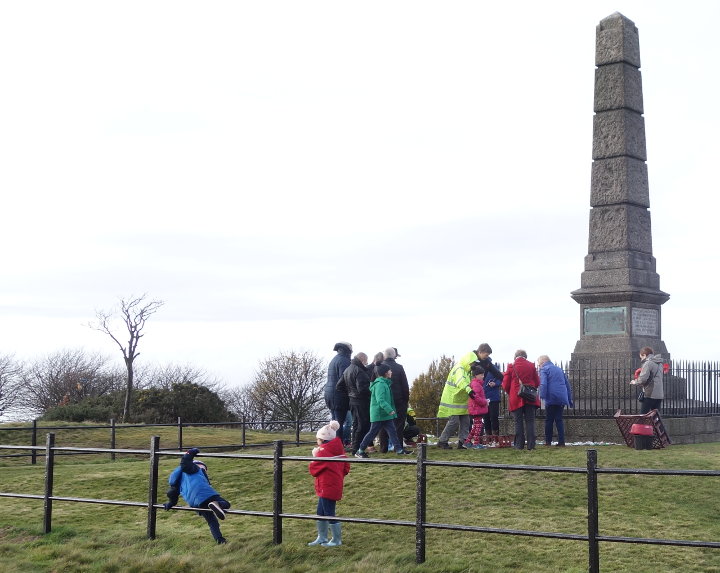 The weather was not good, but there were plenty of helpers.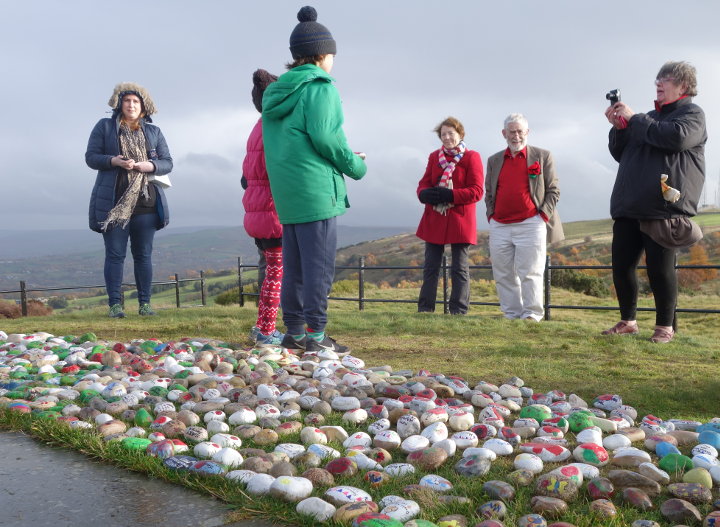 With the work complete, we could stand back and admire it.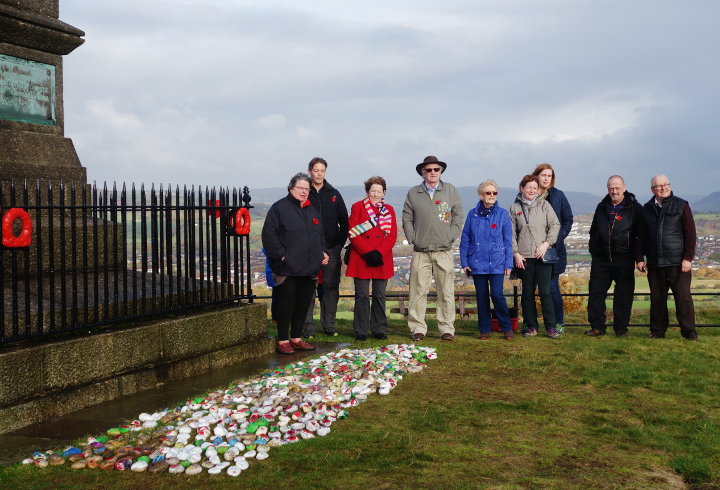 Then leave the stones with their names to spend a cold night on the hilltop.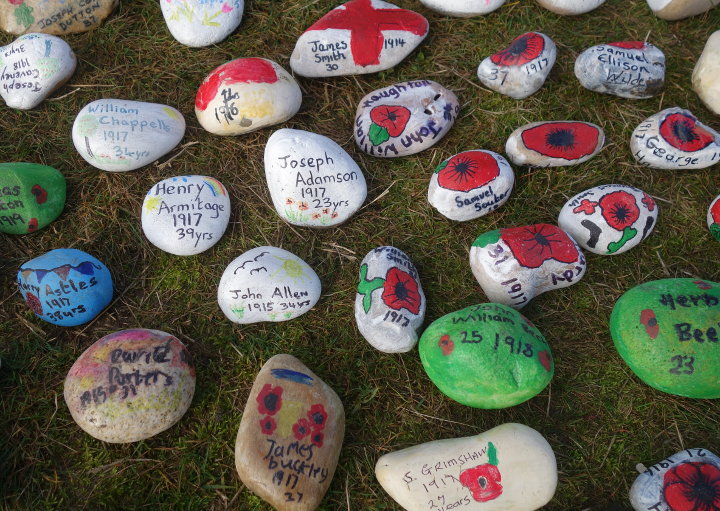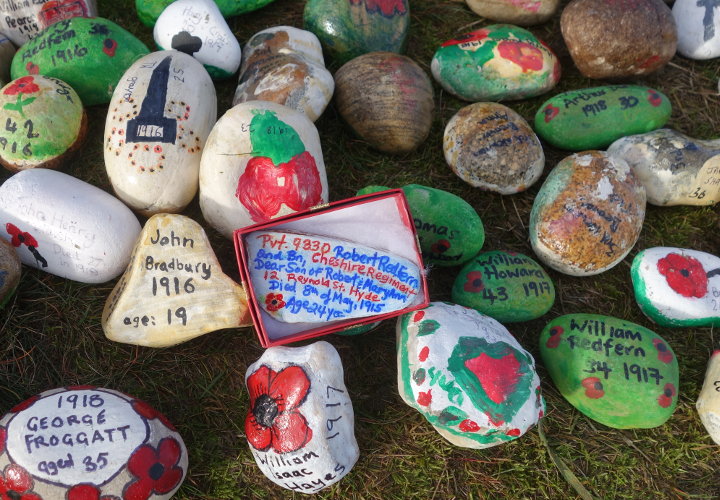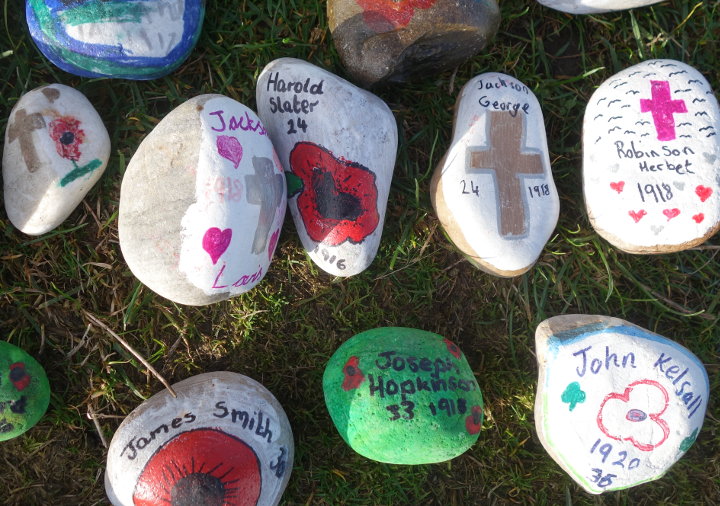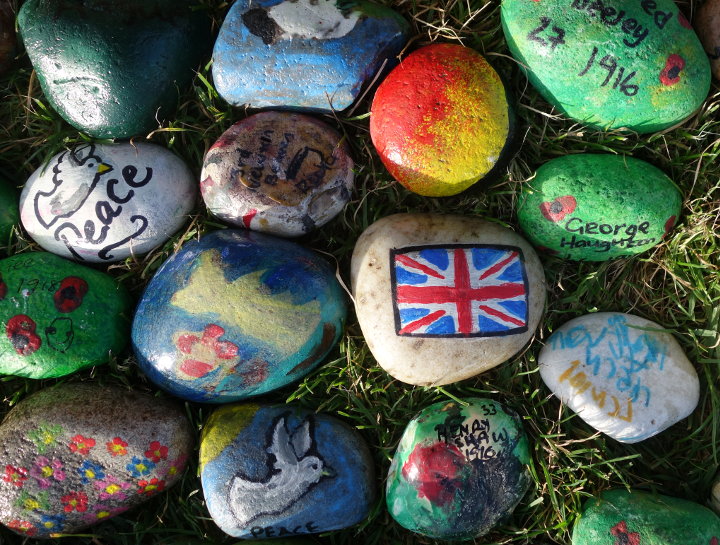 Sunday 25th June 2017, the Peace Day Service.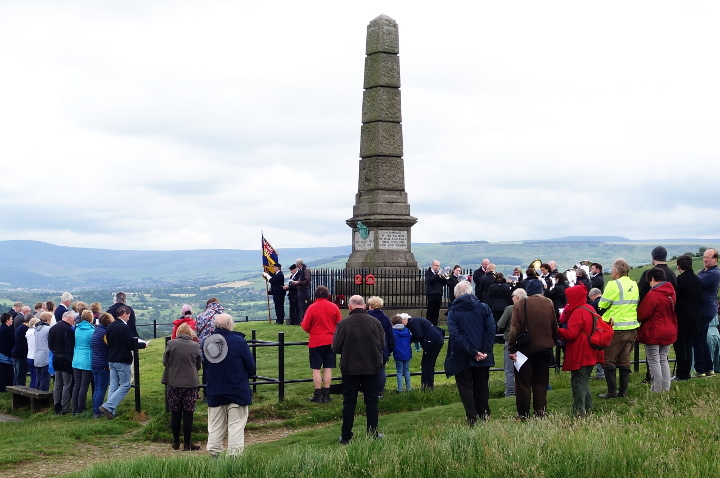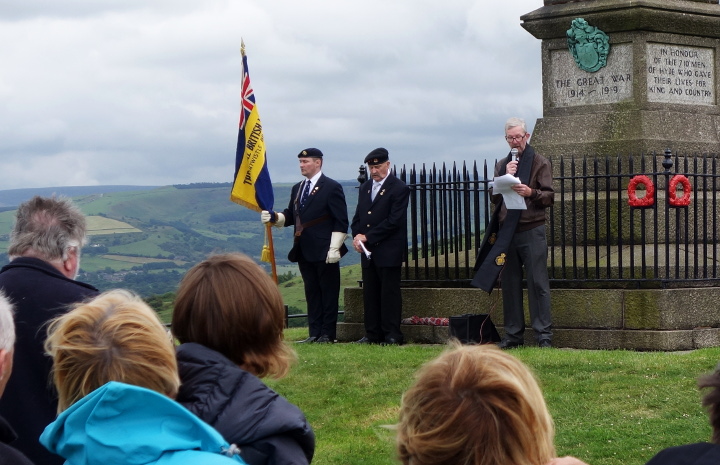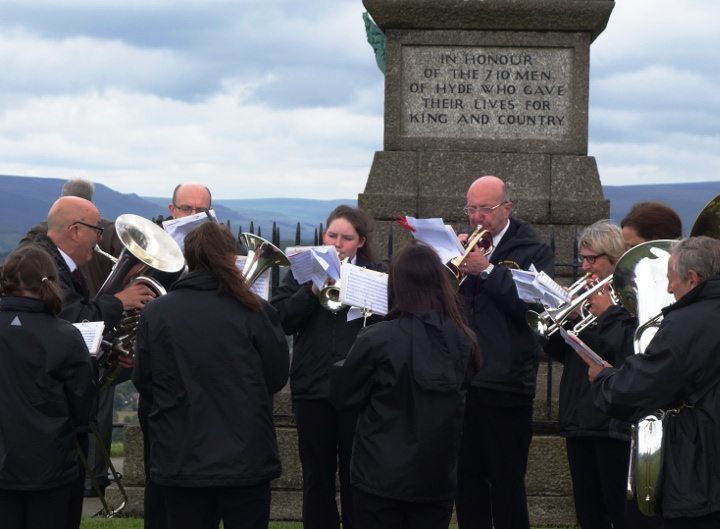 St John's Mossley Brass Band.